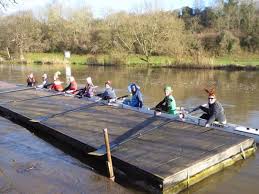 The best way to contact the club is by email (click on a name below):
Enquiries about learning to row
Adult beginners (19 and over)                         Clair Ponting
(or click here for information documents)
Junior beginners (up to and including 18)     Penny Senior
Go Row Indoor                                                Co-ordinator
Squad Co-ordinators
Juniors         Penny Senior
Men             Tim Grice
Women        Jane Day
Masters        Masters Co-ordinator
Club Officials
Captain         Penny Senior
Secretary      Kim Pennelegion
Treasury       Julian Sondheimer
Welfare        Marian Lovell
If you need to phone, the captain (Penny Senior) can be contacted at 07792 821306. If there is no reply, please text or preferably use email.
The address of the club is:
Avon County Rowing Club
Saltford Rowing Centre
Bath Road
Saltford
Bristol
BS31 3JS
For enquiries about the premises, email the Boathouse Secretary.
A link to the Clubhouse / Site Bookings sheet is here