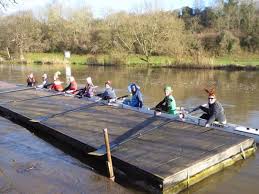 The best way to contact the club is by email (click on a name below):
Enquiries about learning to row
Adult beginners (19 and over)                         Clair Ponting
(or click here for information documents)
Junior beginners (up to and including 18)     Penny Senior
Squad Co-ordinators
Juniors         Penny Senior
Men             Jo Hardy
Women        Patsy Lamb
Masters        Masters Co-ordinator
Club Officials
Captain         Penny Senior
Secretary      Debbie Blackmore
Treasury       Julian Sondheimer
Welfare        Carol Friend
If you need to phone, the captain (Penny Senior) can be contacted at 0117 986 7934 (evenings only). If there is no reply in the evening, leave a message or preferably use email. This number does sometimes play up (BT say it's fine!) so if you don't get through first time, do try again or email us please.
The address of the club is:
Avon County Rowing Club
Saltford Rowing Centre
Bath Road
Saltford
Bristol
BS31 3JS